Discover the solution to shedding body fat and keeping it off
Get the Five Foundations For Fat Loss E-book plus other tips and strategies to get you moving, feeling, and looking your best!

We value your privacy and would never spam you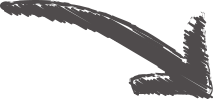 WHAT IS TIDEWATER FITNESS?
Tidewater Fitness is a semi-private personal training facility located in midtown Savannah, Georgia at 7078 Hodgson Memorial Dr. We work with men and women who are frustrated with the lack of progress they have seen from previous dieting and exercise and want to drop a few clothing sizes, have more energy to do the things they love, and become the best versions of themselves possible. If you're ready to get to work you can read more about the site here.