At Tidewater Fitness, we specialize in helping men and women in their 30s and 40s, frustrated with their lack of progress from previous dieting and exercise, turn back the clock, have more energy to do the things they love, and feel as good as they did in their 20s.
HOW IT ALL BEGAN:
Big box gyms are all too common today, and I've worked in several of them. You know the type I'm talking about. It's loaded with treadmills, ellipticals, machines, and televisions.
Did you know that 67% of gym members don't actually use their membership? And for those that do, they attend less than 5 times per month on average. This begs the question, why?
This is a question I considered over and over again. I mean, who wants to pay for a membership if they aren't going to use it?
I came to the realization that everyone knows exactly what they want to accomplish and what their ideal body is. It could be to feel comfortable in a bathing suit, to be able to play with their kids and not feel tired, or drop a few clothing sizes to feel more confident in themselves.
While these goals are great, most people just don't know how to get there. They have great intentions at first but lose focus after a while. One of the biggest reasons this occurs is because they don't get the support or accountability they need.
I opened Tidewater Fitness to fill the void left by these facilities. Unlike traditional gyms, we are genuinely interested in our client's welfare. We are attentive to their individual needs and meet them where they are at.
Joining a gym can be an intimidating experience. Add in the frustration of not accomplishing your goals and that's enough to drive you away for good.
We hate to see that happen. We make it our mission to help clients feel comfortable and experience success in a sometimes uncomfortable place.
This is only possible through the supportive and understanding community we've created that empowers you to do more than you ever thought possible. Just check out what our clients have to say.
A little bit about me:
My name is Jarred English and I own Tidewater Fitness, a semi-private personal training facility located in midtown Savannah, Georgia.
I have a Bachelor's degree in Exercise Science and a Master's degree in Human Performance from Georgia College and State University. I'm also a Certified Strength and Conditioning Specialist (CSCS) through the National Strength and Conditioning Association and a Certified Personal Trainer (CPT) through the American College of Sports Medicine. My biggest accomplishment though was interning at Indianapolis Fitness and Sports Training (IFAST) ranked a top ten gym in the country by Men's Health.
But that's enough about me. Tidewater Fitness is about YOU.
If you've struggled to achieve your ideal body, we can help you. We provide each client the tools, support, and accountability they need to create sustainable results and a better quality of life.
We do this by offering individualized, personal training programs for you and your body. We take all the guesswork out of the equation and create a program with the exact exercises you need to achieve your goals. One less thing you have to think about.
We also educate each client step-by-step on how to create healthy nutrition habits to optimize their results. No restrictive diets. You'll learn how to incorporate these habits in a way that fits your life and schedule. This ensures long-term success.
Thank you for checking out the site! And if you're looking for a Savannah personal trainer, feel free to contact us today. New clients can take a 2-Week Test Drive of the facility to see if it's a good fit for them.
Sincerely,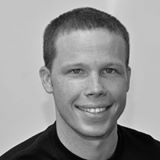 Jarred English M.Ed., CSCS